Stóra Dímon – stunning view from the top
Iceland is full of hidden gems, and this has to be one of my favourites on our recent visit. While not so 'hidden' (as you can see it from the main road) Stóra Dímon is a stunningly beautiful stop which is on the way to the more well known landmarks, yet is rarely visited.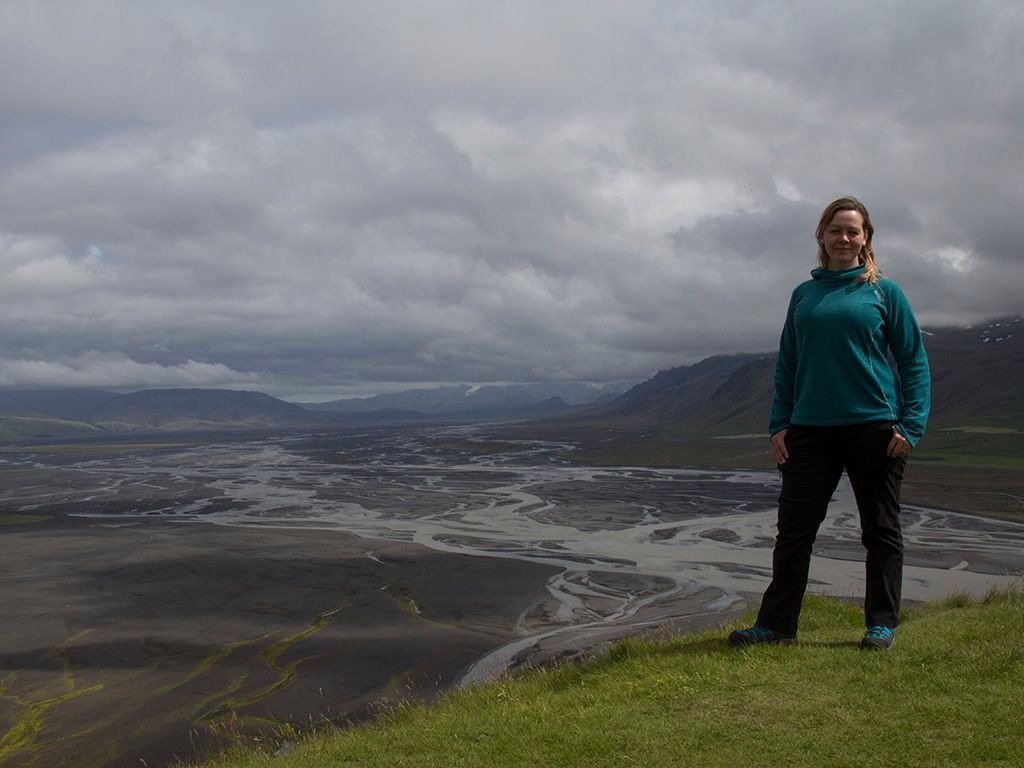 View from the top is breathtaking
About 5 minutes before you get to the Seljalandsfoss waterfall on the main road, there is a right turn on to a gravelled road. If you go down this road you can drive to the base of the hill and on the south side, there is a small parking area and the start of the trail to the top.
Road to Stóra Dímon, you can see it in the background
At only 178m it's a fairly short sharp climb up. However, from the base, the trail does look a lot steeper than it actually is but don't worry, the trails ascent is fairly easy going until you get closer to the top.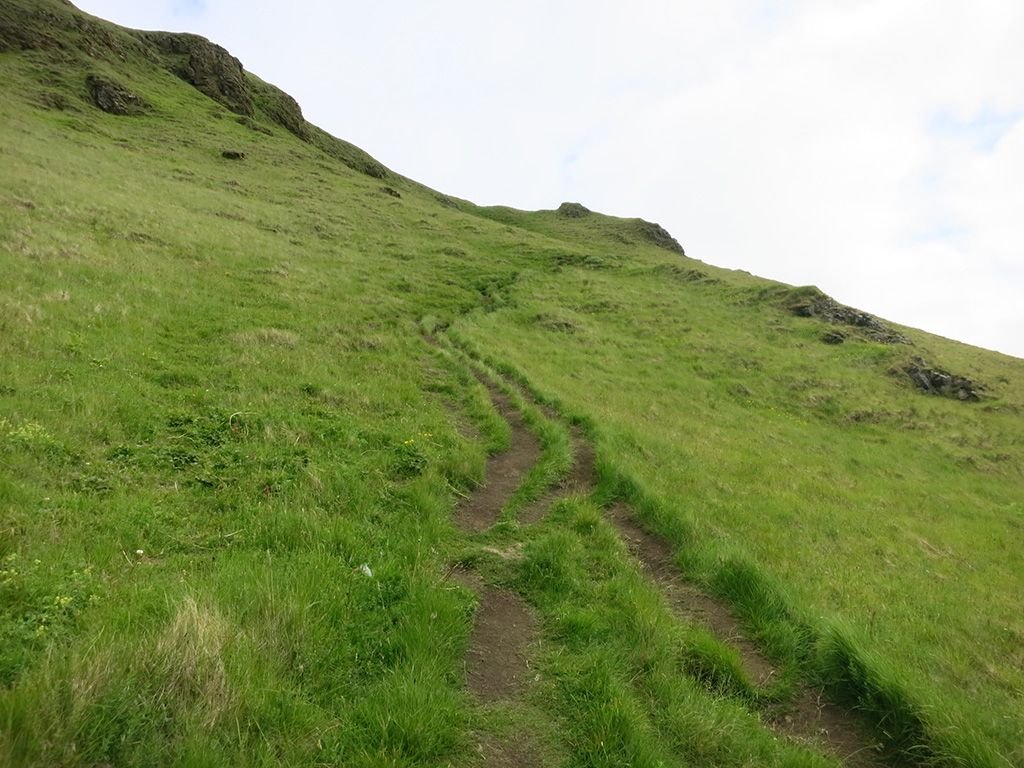 Looking up the track where it starts getting steeper
Once there, small 'mud steps' take you closer to the top – you can see how the trail goes almost vertical on the picture below. Personally, from this point, I wouldn't go further with children as it gets fairly steep. Equally, I wouldn't advise going further if it had been raining as it looks like it could be quite slippery with one wrong move sending you quickly to the bottom of the hill. Once the 'mud steps' are navigated, then there is just a gentle grassy slope to the top.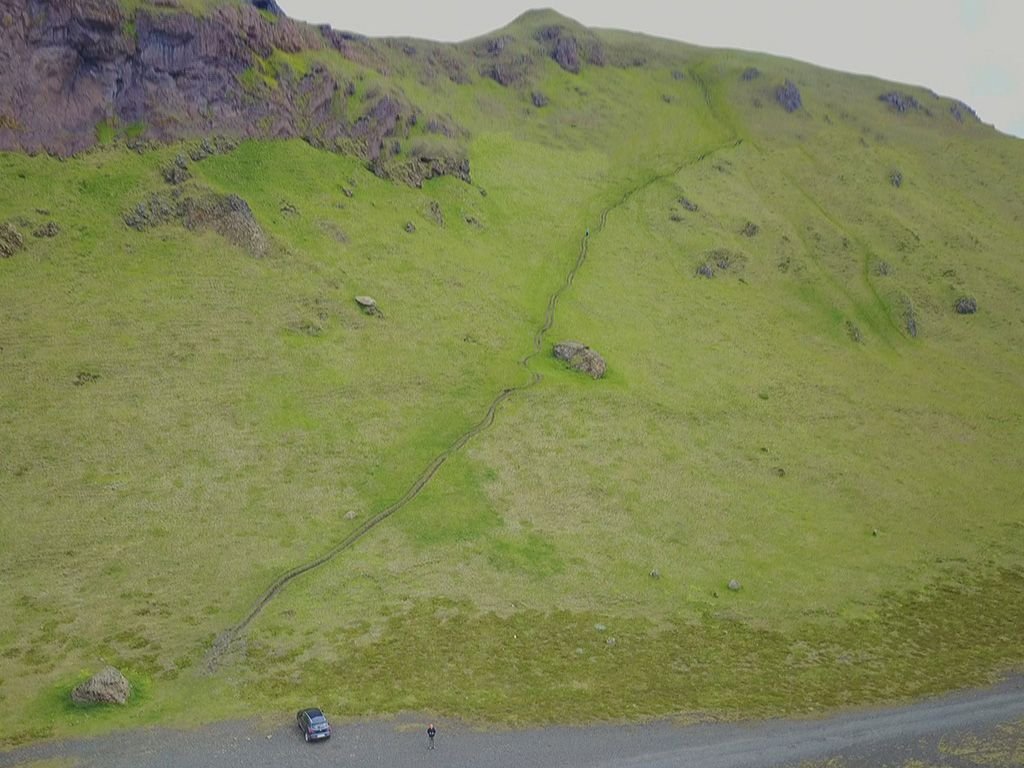 Whole view of the track
The summit offers amazing 360° views. With the river running towards you, its sediment rich veins seem to trickle past flowing to the East and then South to the sea. While looking south, you can just make out the waterfall Seljalandsfoss. To the east, you also have a view to infamous Eyjafjallajökull – yes that one!
Beautiful 360° views
For us, the stay at the top was only about half an hour as we could see rain on the horizon approaching and we didn't fancy going down the 'mud steps' in those conditions! We could have stayed up there a lot longer. As we reached the bottom, we could feel the wind begin to pick up and spots of rain on our face – we had timed our visit to perfection.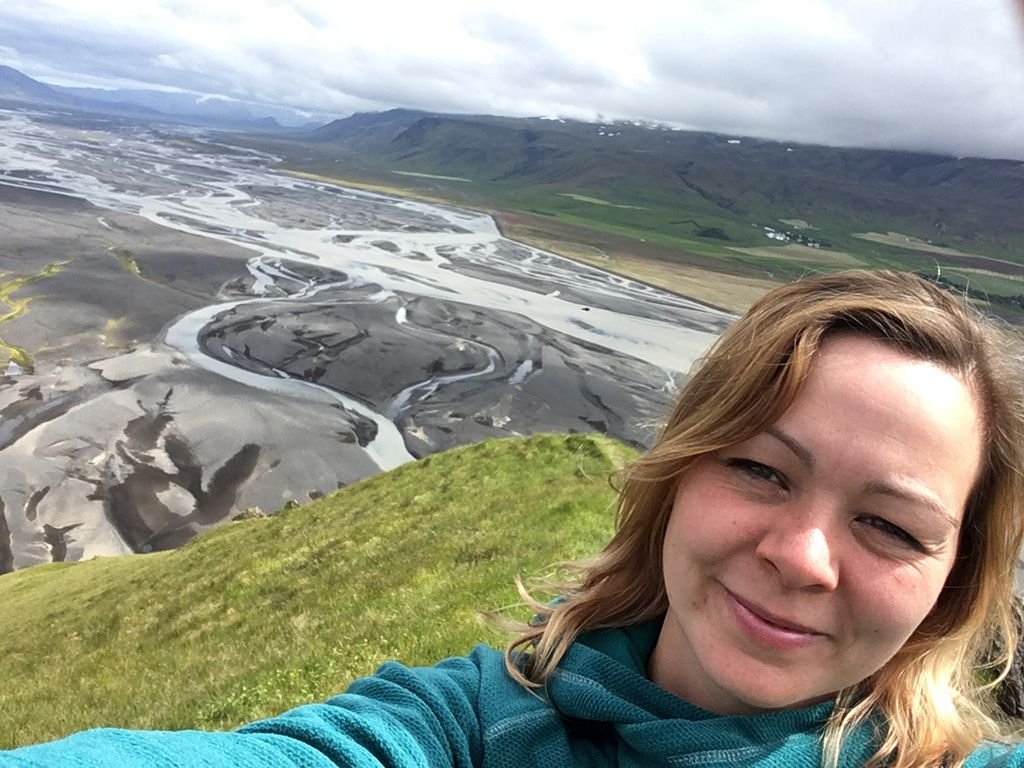 I could have stayed up here for ages!
So if you are on the South coast, do not miss this beauty of a stop, it is well worth the effort and time for the view.